make it permanent with us in Miami, FL
Pretties that hold sentimental value throughout the test of time will always be taudrey's aim. You know we love to make things personal, but now we're making it personal and permanent with our special edition to the taudrey luxe collection, permanent pretties.
1. make a selection
Choose from our 14k gold chains and of course you can make it personal with our dainty charm selection.
2. get it custom fit
Once you customize your own, our crafters will custom-fit it to your wrist and weld your permanent pretty on!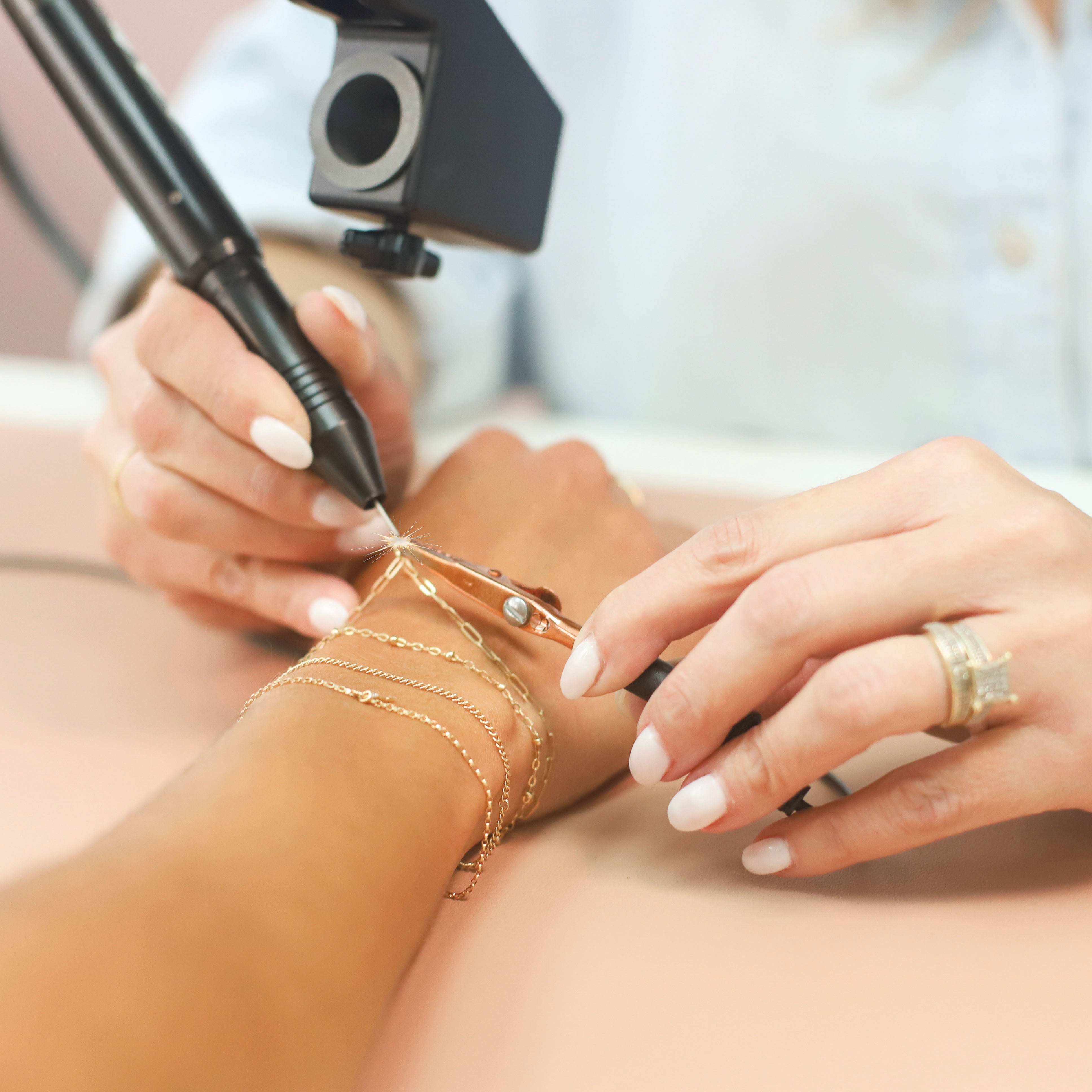 3. wear it forever!
We can't wait for you to have this experience and make this a forever memory! These dainty pretties will last you a lifetime.